Festool Automotive Systems Cleaning and Lubricating Oil is a dual purpose oil that helps remove debris while it lubricates gears and components within the operating system. This oil is suitable for Festool Automotive Systems LEX and LRS models. Available in a 1 L and a 50 ml easy-to-apply bottle.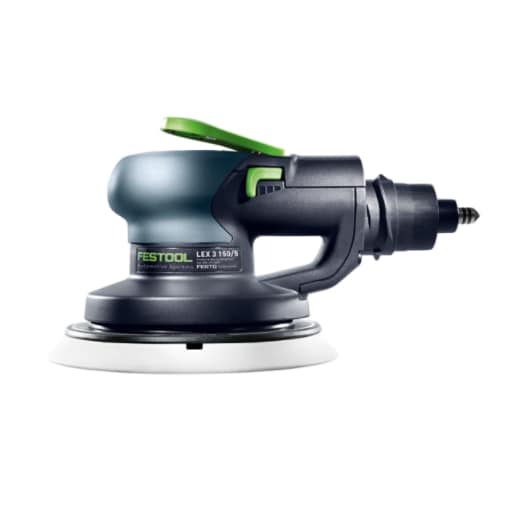 Recommended for all sanders shown, including LEX 3 model (shown above)

LRS 400 model sanders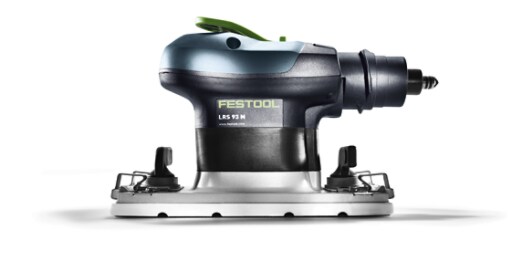 LRS 93 model sanders
Keeps Compressed Air Systems Working Efficiently
Compressed air tools are complicated machines with many moving gears and parts. Festool Cleaning and Lubricating Oil ensures that these parts continue to operate efficiently. First, the oil removes residue so that deposits and buildup won't gum the system. Secondly, the oil lubricates moving parts to reduce wear on gears, pistons and rotors. Thirdly, oil helps protect internal components from residual moisture that can accumulate and potentially corrode metal parts. Adding this oil is a simple procedure that will help maintain optimal operating performance of compressed air tools.
A Strategic Collaboration between 3M Automotive Aftermarket Division and Festool Automotive Systems
3M's Automotive Aftermarket Division spans the globe, serving the automotive collision repair industry through more than 70 subsidiaries. 3M AAD has deep industry knowledge and maintains extensive relationships with collision-repair professionals. In collaboration with Festool Automotive Systems, 3M will now offer its customers an even stronger value. 3M best-in-class abrasives innovation, including
3M™ Cubitron™ II Abrasives
, will now be offered in conjunction with premium Festool Automotive Systems surface prep tools, dust extraction capabilities and services, creating one of the most effective and comprehensive surface preparation and finishing systems in the automotive collision repair industry.
About Festool
For 90 years, Festool has been a manufacturer of premium power tools for the most demanding applications. With a well-earned reputation for innovation and quality, Festool makes power tools widely considered the best in the automotive repair marketplace, including pneumatic and electric sanders, polishers and backup pads, vacuums and surface-prep workstations. Beyond its existing products, Festool continues to develop a new line of connected "smart tools" to power the future of collision repair.
Learn more about Festool Automotive Systems
(PDF, 1.8 Mb)