3M™ Foil Label Materials feature durable, thin gauge 1145 H19 aluminum, a cost-effective alternative to aluminum nameplates. Vinyl topcoating makes labels printable with conventional or UV inks. Our 3M™ Adhesive 320 delivers excellent adhesion to surfaces including most plastics in a variety of conditions. Polycoated or densified kraft liners make for efficient rotary and roll to roll processing.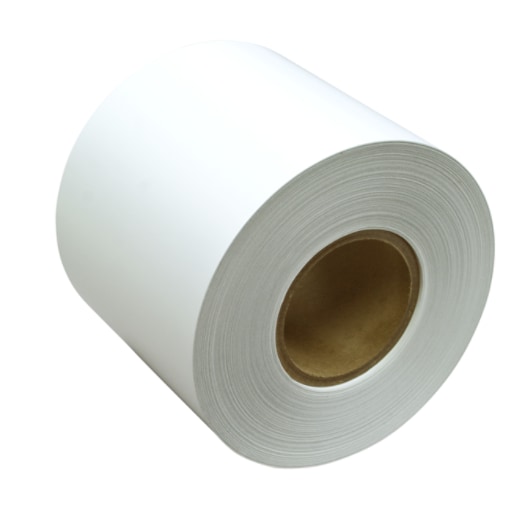 Durable, thin gauge aluminum designed to meet a wide range of difficult nameplate application requirements
A Durable Labeling Alternative to Aluminum Nameplates
3M™ Foil Label Materials
deliver a combination of durability and visual impact that is ideal as a cost-effective replacement for heavier, more costly aluminum nameplates in a full range of applications. These materials feature an aluminum foil facestock in bright or matte finish. Facestocks are vinyl topcoated and printable with conventional or UV inks using flexographic, letterpress or screen printing processes. Labels can also be embossed with dot matrix impact printers. Our 3M™ Acrylic Adhesive 320 is formulated for permanent application on flat or curved surfaces, and for long term reliability even in difficult conditions. The 1.7 mil acrylic adhesive coat is ideal for wet-out on textured surfaces. Materials are available with 60# densified kraft or 90# polycoated kraft liners for efficiency in rotary, roll to roll processing.
Recommended Applications
Metal nameplate alternative for appliance, electronics, automotive and aircraft industries
Durable OEM labels and graphics
Serialized rating plates where extremely high bond and long term stability are needed
Embossed seals
Learn more about 3M™ Foil Label Materials
(PDF, 3.24 Mb)
About 3M™ Adhesive 320
3M™ High Tenacity Acrylic Adhesive 320 delivers excellent flagging resistance even on curved surfaces, and is designed for long term adherence in a range of conditions. It is suitable for flexographic and thermal transfer print technologies. This adhesive is UL Recognized (File MH11410) and CSA Accepted (File 099316).
Bringing Better Ideas to the Surface through Science
In our 3M Industrial Adhesives and Tapes Division, we apply the science of adhesion to deliver innovative solutions that improve the design and manufacturing processes of companies around the world. In the end, our technologies help customers like you deliver competitive products to the market faster and more efficiently.